Mama Taney's Kitchen - Authentic-ish English Fish & Chips with Yorkshire Beer Batter
While seafood is delicious all year round, there is something about summer that just really calls for it. Maybe it is the promise of "this isn't a casserole" and "your oven can stay off" or perhaps it is the call of food that is lighter on the taste buds. Seafood just doesn't weigh you down the same way other meats can. Whatever it is, summer + seafood = come to mama. Before I get started into the how-to's of this recipe, I want to explain the "ish" in the title. Authentic-ish. WTH does that mean, right? Well, this recipe is one I found online (side note - I'm never going to take credit for a recipe that I didn't personally create from the poof of my noggin' myself. Share the love y'all) from an Englishman and it was his mother's handwritten recipes stuck in the back of her Be-Ro cookbook from 1952. That makes it authentic as you-know-what in my book. However, I shared a nice little teaser picture of this recently with y'all on social media and got fussed at because, in my picture, the fish wasn't hanging over the edge of the plate and "no self-respecting chippie would sell fish that wasn't hanging over the edge of the plate." Well, I'm not a chippie (English chip shop for us non-Queen's-English folks) and neither likely are you, so I had cut the fish down to size to fit in my little home fryer … but in honor of that apparent gasp worthy faux-pas, this recipe is henceforth "authentic-ISH." And that's the tea. ;) So, let's get to the recipe, shall we?
INGREDIENTS: 4 cod fish fillets or 4 haddock fillets 6 ounces plain flour, plus a little extra on hand 1 teaspoon baking soda 1 (8 ounce) bottle British beer Malt vinegar (or lemon juice), optional salt & pepper 3 lbs potatoes Good quality cooking fat or oil
DIRECTIONS: 1) Heat up your oil or fat (I use rendered tallow which is insanely delicious, but any oil will do) in your fryer.
2) Peel your potatoes and cut into fry size. You can waffle them, have them chunky, have them skinnier - remember, we're only going authentic-ish here, so do what makes you happy! - Rinse and pat dry your happy fries.
3) Fry your chips (fries) for about 3 minutes until they're soft but NOT coloured. Drain, shake well, and set to the side. - I have a pan set up with a cookie drying rack on top of it. This lets any extra oil drip through.
4) Put some flour on a plate (this is that extra flour from above) and dredge the fish fillets in the flour thoroughly - this is VERY important, it stops the batter sliding off when fried! Leave the fish fillets in the flour whilst you make the batter.
5) Making the batter - Put flour, baking soda, salt and pepper into a large roomy bowl. Add the beer gradually, stop when you have a thick coating type of batter. We used an English Pale Ale for this and it was delicious, but any malty not super hoppy English beer that isn't a stout will do. Drink any beer that is left! Whisk thoroughly until it is smooth and there are no lumps. Add a splash of malt vinegar or lemon juice, if desired. Mix thoroughly again.
6) Take one fillet of fish at a time and holding it by the tail or thin end (!) swirl it around the batter until well coated - plunge into hot fat immediately. As soon as it has crisped up and set, add your other fillets one at a time, taking out the first ones as they cook - about 6 to 10 minutes depending on the thickness. Place onto a tray and keep warm in the oven.
7) After you've finished frying your fish, now we're going to finish the fries. This is the magic trick to homemade awesome fries - the double fry. Fry the chips (fries) until golden and crispy. 8) Serve on plates or newspaper with salt & vinegar and a nice pint of beer.
So, there ya go - you've made official authentic-sih English fish and chips in a Yorkshire beer batter!! That wasn't so hard, was it?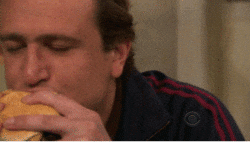 Please reload