Cheesecakes are intimidating. There, I said it. I cook .. a lot .. and they have even intimidated me. Not an easy thing to do, because I'm pretty fearsome myself. Kinda like the big burly biker being scared of a little spider. Not that I am scared of spiders, in fact one lives in my kitchen. His name is Frank and he's pretty chill and he gives great advice, but even he too has been intimidated by cheesecakes. Maybe it is that they need their own special pan, who knows. Anyway, I found this recipe on craftbeer.com (a great place to go hunt for beer recipes) and thought "what the hell, tis the season, let's do this, c'mon Frank, we're going shopping!"
Before I get into the recipe some I'm gonna give you some tips first. (1) You need a springform pan. It doesn't need to be a million dollar pan, it just needs to be made this century. Using your great-grandmother's pan that she never even likely used isn't going to work. Speaking from experience here, oh the stories Frank and I could tell. If your great-granny was a cheesecake baking fiend, then her pans might still have the necessary good mojo. Otherwise, get the right pans. (2) Because we're tweaking the original recipe and skipping the water bath (that's for you, after you've baked this bad mamma-jamma), make sure your ingredients for the cheesecake are at room temperature. This will help them blend smoothly and give you the finished product you're seeking! Ok, there we go, let's get to this shall we? 
INGREDIENTS: The Crust - 
● I package Oreo cookies 
● 6 Tbsp granulated sugar 
● 7 1/2 oz. (15 Tbsp) unsalted butter, melted
The Pumpkin Chocolate Cheesecake Filling - 
● 1 lb. (2 packages) cream cheese, softened 
● 1 cup granulated sugar 
● 1 cup canned pure pumpkin purée 
● 1/2 tsp ground cinnamon 
● 1/2 tsp freshly grated nutmeg 
● 1/4 tsp ground cloves 
● 1/2 tsp vanilla paste or pure vanilla extract 
● 2 large eggs
● 1 large egg yolk 
● 1-1/4 cups plus 1/3 cup heavy cream 
● 3 oz. bittersweet chocolate (60% to 70% cacao), finely chopped (1/2 cup plus 2 Tbs.)
The Milk Stout Fudge Sauce - 
● 3 Tbsp butter 
● 1⁄2 cup Milk Stout (I used Bell's Special Double Cream Stout, but any milk stout will 
do) 
● 2 tbsp. Agave syrup 
● 1 cup dark chocolate chips
DIRECTIONS: 
First, we do the crust -
1) Position a rack in the center of the oven and heat the oven to 350°F.
2) In a food processor, pulse the cookies and sugar until finely ground. Add the butter and 
pulse until evenly moistened.
3) Transfer the crumb mixture to the springform pan. Spread evenly across the bottom of 
the pan. Take a sheet of wax paper and lay it across the mixture, this will allow you to 
press it out evenly without it all sticking to your fingers (which is delicious but ultimately 
defeating). Press the crumb mixture into the base with your fingers and part way up the 
sides of a 9-inch springform pan. Use a flat-bottomed, straight-sided glass to further 
press and smooth the bottom and nudge the crumbs halfway up the sides.
4) Bake until firm, 8 to 10 minutes. Transfer to a rack to cool.
Next, the Pumpkin Chocolate Cheesecake Filling -
1) Turn the oven down to 325.
2) In a stand mixer fitted with the paddle attachment, beat the cream cheese on medium 
speed until smooth, about 1 minute - don't overbeat, it'll add too much air! Add the 
sugar and beat until combined.
3) With the mixer on low from here on out, blend in the pumpkin, cinnamon, nutmeg, cloves 
and vanilla until smooth.
4) Mix in the eggs, egg yolk, and 1-1/4 cups of the cream just until well combined. Set 
aside.
5) Heat the remaining 1/3 cup cream in a small saucepan over medium heat to just below a 
boil; remove from the heat. Add the chocolate and let sit for 2 minutes. Whisk until 
smooth and then whisk in 1 cup of the pumpkin batter.
6) Pour the remaining pumpkin batter into the prepared crust. Drop 2-tablespoon dollops of 
the chocolate batter over the pumpkin batter. Work in one quadrant and use a wooden 
skewer or toothpick to swirl the two batters together into a pretty design. Make sure not 
to scrap the crust though! 7) Bake for 75 minutes until cheesecake is set but center remains jiggly like Jell-o. The 
edges will likely have puffed up and begun slightly pulling away from the sides some.
7) Bake for 75 minutes until cheesecake is set but center remains jiggly like Jell-o. The 
edges will likely have puffed up and begun slightly pulling away from the sides some.
8) Remove from the heat and let sit for roughly 25 minutes. Once those 25 minutes have 
passed, run a thin, sharp knife around the edge of the cake. This will help prevent 
cracks as your cheesecake cools and shrinks.
9) Allow cheesecake to continue cooling to room temperature before transferring to a fridge 
to cool a minimum of 6 hours, up to overnight.
And Finally, the Milk Stout Fudge Sauce -
1. Add the butter, 1/2 cup stout and agave syrup to a small saucepan. Cook over medium high 
heat until butter has melted and the mixture has just started to boil.
2. Turn off heat and stir in 1 cup chocolate chips until completely melted. Allow to cool slightly 
before using.
Once you're ready to serve, slice your cheesecake, plate it, and top it with that delicious!
Milk Stout Fudge Sauce. See, that wasn't so bad now, was it? Enjoy!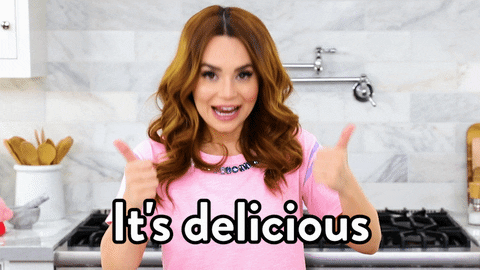 Please reload